Suzan Wahhab was born in Jerusalem after the 1967 Israeli occupation of the Palestinian Territories. She grew up in Ramallah before migrating with her family in 1980's to Sydney Australia.
Suzan's maternal and paternal grandparents are refugees who lost their homes, businesses, and land in Jaffa and Ramleh following the 1948 Palestinian Nakba (catastrophe).
Suzan graduated with a Bachelor of Business (Accounting) and Master of Commerce (Accounting). She is a CPA and financial strategist. She is co-founder of Sydney financial services practice Money Intelligence. Suzan shares her family's Nakba story in her finance book Money Intelligence – Anchored in Values.
Suzan believes that as the descendants of the first Christians – Jesus disciples and followers from all nationalities – we have a duty to provide a peaceful and just solution to the Palestinian cause. Her vision is for PCiA to become the platform for Palestinian Christian voices of peace in Australia.
Habib Awwad was born in Akka to George and Josephine and immigrated to Australia in the late sixties at the age of ten. After growing up in Adelaide, he met his wife Anne, and they have been blessed with 3 children and 2 grandchildren. He works as a dental technician, running and operating his own dental laboratory for the last 40 years.
Habib served on the Antiochian Orthodox Church – Australia and New Zealand's Archdiocese board of Trustees and was the Chairman of St Elias Orthodox Parish Council.
His vision is for the younger generation of Christian Palestinians living in Australia to be able to use this vehicle (PCiA) to communicate with one another, enhance, assist, encourage, prosper, and maintain their roots, culture and heritage.
As one united voice, and with people of good will, we can advance the Palestinian cause.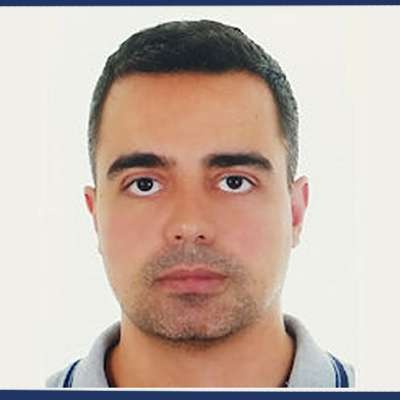 Imad Atallah
Web and IT Director
Imad Atallah was born in Beirut, Lebanon to Palestinian parents from Jaffa. He grew up in Beirut before migrating to Australia in 2008. Imad's maternal and paternal grandparents are refugees in Lebanon and Jordan who lost their homes, businesses, and land in Jaffa following the 1948 Palestinian Nakba (catastrophe).
Imad graduated with a Bachelor of Business (Marketing) from the Lebanese American University in Beirut. And in Australia he completed a Master of eCommerce from Griffith University in Brisbane. Imad's has always been interested in technology and he has completed many IT certificates while studying at university. He currently works in IT support and he also worked as IT Manager and System Administrator in the past.
Imad joined PCiA to help all Palestinians and especially Palestinian Christians to connect to their roots. He believes that justice will prevail someday and we should never lose hope.
Professor Bassam Dally
Vice President
Bassam Dally was born in a small village called Kufir Yassif in lower Galilee, around 10 km North East of Akka. His family still live there.
He is a university Professor of engineering with a PhD focused in Combustion Science from University of Sydney. He is listed in the top 2% of scientists in the world by Stanford University for 2021. Bassam has been involved in many Palestine related activities in Australia for the last 16 year, including APAN, AFOPA and Glimmer of Hope community organisations. He is credited for establishing the annual Edward Said Memorial Lecture in Adelaide.
His interest in PCiA stems from his belief that all sections of Palestinian society ought to assert its connection to the land of Palestine and celebrate their culture and heritage.
His vision is for PCiA to become a home for the many Palestinian Christians in Australia and to strengthen our connection with our culture and with the living stones in Palestine. It is also our vision that PCiA will play an active role in supporting the cause of Palestine in Australia.
Costandi Bastoli
Community Director
Costandi Bastoli was born in Jerusalem and lived there for 21 years. He holds a Palestinian birth certificate. He studied at College des Frere in the Holy City and served as the Secretary General for the Young Christian Students in Palestine. In November 1969, he migrated to Australia with his family. He completed his tertiary studies and became an Associate of the Australian Insurance Institute.
In 1972 Costandi joined the Catholic Charismatic Renewal movement. He served as one of its coordinators in Sydney. In 1979, Costandi became a founding member of the original Disciples of Jesus Covenant Community.
Costandi has vast experience as a layman in Christian teaching, preaching and the healing ministry for over 40 years. Costandi' s ministry has stretched across Australia, Papua New Guinea and the Philippines.
Costandi has been an active director of Harvest Journeys since 1991 and has regularly led pilgrimages to the Holy Land. He is a Lieutenant Emeritus of New South Wales Lieutenancy of the Equestrian Order of the Holy Sepulcher of Jerusalem, which he founded in 1995. The popes have entrusted this Order with the care and support of the Christians in the Holy Land.
Costandi believes that all Christians should be ambassadors for Christ and Palestinian Christians should also be ambassadors of the Christian communities in Palestine.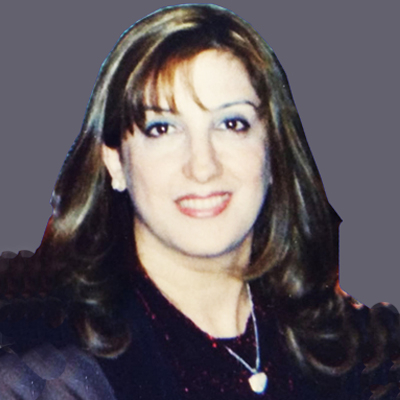 Mago Shaheen
Fundraising Director
Mago was born in Jerusalem 1964 to Palestinian parents from Lyd & Jaffa and lived in Ramallah until 1985 before moving to Sharjah in the UAE.
Like many Palestinians, Mago and her family moved from place to place until she finally immigrated to Australia with her husband and family in 2001. Mago's husband is also Palestinian born in Gaza.
Mago holds a BA, BIS and MBA. She is the Co-owner of "Big CopyShop & Graphics" in Sydney.
In 2020 Mago started her voluntary work "for Community Creative Arts Services". She also held a voluntary "Community Women Group Leader" position for 5 years from 2012 – 2017.
She currently volunteers as the "Fundraising Committee Chairperson" at Our Lady of Mt. Carmel Parish, Varroville, Sydney, giving her experience in NFP organisations.
Mago joined the board of PCiA to work towards the unification of Palestinian Christians in particular and Palestinians in general in Australia. Mago believes – "If we are all one hand, one voice we can help all our people in Occupied Palestine as well as Palestinian Christians here in Australia."
Sally Asfour
Advocacy Director
Sally Asfour was born and grew up in Abu Dhabi to Palestinian parents before migrating with her family in 1988 to Sydney Australia.
Sally's maternal and paternal grandparents are refugees who lost their homes, businesses, and land in Jaffa and Lyd following the 1948 Palestinian Nakba (catastrophe).
Sally graduated with a Bachelor of Commerce (Accounting) in Australia. She is a CA and an accountant. She is founder of Sydney accounting practice KSE Accounting and Taxation Services.
Sally believes that the truth of the Palestinian Nakba story needs to be told and be known to the wider Australian community.
The reason Sally joined the committee of PCiA is to share the Palestinian story.
Jason Damouni
Communication Director & Secretary
Jason Christopher Damouni, is a Palestinian Christian currently residing in Perth. He was born in New York but his family come from the village of Al-Damoun, a small Christian village between Nazareth and Haifa. His grandfather was displaced from his village during the 1948 Nakba and was never able to return.
Jason started his company Trivium Energy Pty Ltd in 2014 and has been working as a young entrepreneur in the renewable energy sector in Australia, Maldives and Saudi Arabia.
Jason is a deacon in his local Melkite Catholic Church in Perth and is a knight of the Holy Sepulcher of Jerusalem. In his free time, he advocates for a peaceful resolution to the Israeli-Palestinian conflict. He is constantly invited to speak on many political podcasts, forums and newspapers presenting the Palestinian Christian perspective. He advocates for a constructive dialogue between Israelis and Palestinians based on acknowledging both peoples' legitimate connection to the land.
I am proud of my religion and nationality, I am proud to belong to my fatherland. I am a Palestinian, and I belong to this religious people who are fighting for the sake of their freedom and dignity to implement their dreams and national rights.
Theodosios Atallah Hanna, Greek Orthodox Archbishop of Sebastia
A Palestinian Christian must be prepared to witness to the faith by submitting to daily difficulties or even by sacrificing his or her life.
Michel Sabbah, Latin Patriarch of Jerusalem
We (Palestinian Christians) were here for centuries. We kept the holy places. We went through a lot of suffering so pilgrims can come here. Yet, ironically, when Western Christians come, they don't know we exist.
Reverend Dr Salim Munayer, Bethlehem Bible College
"The way of a peacemaker is difficult. It requires deep forgiveness risking the friendship of your enemies, and begging for peace on your knees and in the streets."
Elias Chacour, Melkite Greek Catholic Archbishop, The Galilee